Tech Head Information
People keep asking about our digital imaging toolbox so here it is....
Camera Gear for these times when smaller and lighter is our standard....
Cameras: Both of us missed having an eye level viewfinder, so we upgraded to Olympus OM-D M-E10 DSLRs. These are not much bigger than the Olympus Pen Lite E-PL5's but give us some additional features. Eye level viewfinder, WiFi, time lapse capability, etc. The M-E10 Mark2 was purchased new. The E-M10 was purchased used on eBay. Both cameras are used with the standard 14-42mm lens but the "EZ" version. Both were purchased in November 2016.






Phones: While on the subject of traveling light, we have to mention our iPhones. The cameras in these are remarkable and we find ourselves using them much more than the above mentioned Olympus cameras. We each have iPhone X's. One has FilmIC Pro on it for enhanced video recording control.

Camera: Nikon Coolpix P7800 which is a 12MP camera with all the creative controls found in a DSLR. 7X optical zoom (28-200mm equivalent) (2014) This camera is essentially the same as the P7700 except it has an optical viewfinder. The viewfinder comes in handy when the LCD screen gets hard to see in bright sun.

Camera: Nikon Coolpix P7700 which is a 12MP camera with all the creative controls found in a DSLR. 7X optical zoom (28-200mm equivalent) (Dec 2012)

Specialty Camera Gear....

Camera: Fujifilm Finepix XP60 waterproof camera. Loads of fun at the beach. (July 2013)



Camera: Nikon Coolpix P7000 which is a 10MP camera modified internally for infrared photography. 720nm. (purchased early 2011)(modified Feb 2015)

Camera: GoPro Hero 6 Black and a GoPro Session 5. These action cameras have been super handy when capturing Time Lapse videos and in situations involving water and dirt. The GoPro has turned out to be decent for capturing some still images along the way. Both were purchased in early 2018 when GoPro announced a $100 price reduction.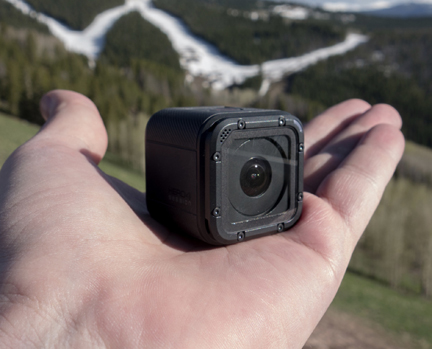 Camera: I should mention this whole new area of "aerial photography". In our case we have two that are calssified as "Selfie Drones". The first is a hand sized, folding prop "selfie drone" called the Zerotech Dobby. It's pretty basic but it's light weight and easily protable size makes it handy when conditions are light. On a more serious level is the DJI Spark which has an in-flight adjustable gimballed camera. Spark is a little heavier so it can handle a little more wind.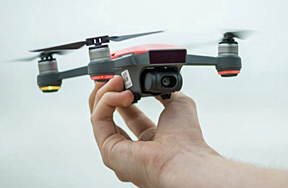 Tripods....
As of spring 2013 we BOTH switched from our Manfrotto tripods to the smaller and lighter MeFoto portables. More times than not, we're using a flexible tripod which is super versitle. The one shown was purchased on eBay for ~$10. These only work if you mount a small ball head on them, in this case, eBay for ~$2. I often use a Blackbolt O-Bolt Motorized Pan Head when taking Time Lapse videos.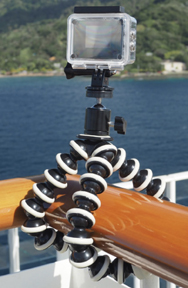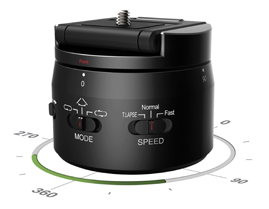 Flash Attachment: In December 2015, we sold off our Nikon SB-400 and SB-600 flash units as part of our downsize transition. We did, however, hang onto a Yongnuo flash unit for those rare times when an off camera flash would be handy. The Yongnuo flash is NOT iTTL compatible but can be fired via cable, RF trigger or optically. It's primary use is in a multi-flash setup.
Digital Darkroom Gear....
Printer: Epson Stylus Photo 1400 which gives us print capability up to 13"x19". (February 2010)

Software: As of early 2018, we're both using Adobe Photoshop Elements 2018 when editing still images and Adobe Premiere Elements 2018 when editing video. Both of us have 27" Apple iMacs. In addition, Apple's own "Photo" app has been handy for putting together slide show videos.

As of September 2013 I decided to get on the learning curve for Adobe Photoshop Lightroom 5. We got a $50 off price cut from B&H and decided to give it a try. Never did get comfortable with Lightroom.

Film/Slide Scanner: Konica Minolta DiMage Scan Dual IV. We have thousands of pictures going back to the old days and Kathy has taken on the project of digitizing all this.
---
December 2015: We took the plunge and sold off all of our Nikon DSLR cameras and lenses. We really enjoyed using these over the years but found ourselves leaving the bulk and weight behind most times especially when we trevel. The Nikon "P" series Point & Shoots were the standard for us until we tried the Olympus 4/3 interchangeable lens cameras.

Please call or write if you have any questions about what is shown on this page..... we're always ready to share information.

Updated February 2018

---