Pittsburgh Road Trip
July 2019
We were getting antsy and just wanted to go somewhere, anywhere a relatively short drive away. Several options came up one of which was Pittsburgh. Ya, never been there so a few keystrokes on Travelocity and a room was booked. Our plan was to drive in on a Sunday so why not put in a reservation for a dinner cruise out on the river, done.
A few hours later and we arrived at our hotel, The Hyatt, North Shore, right smack dab inbetween the two sports complexes with a couple other points of interest nearby. The hotel was FABULOUS. We planned to leave the car parked and use public transportation and maybe a taxi or even UBER. As luck would have it, the hotel had a free shuttle to move guests around which worked out quite well. Our arrival afternoon/evening was spent experiencing BOTH inclines followed by the dinner cruise.
On our full day in Pittsburgh, we set out on foot to visit the National Aviary, very nice. We had heard about The Strip District and public bused our way over ther for shome browsing and lunch. The afternoon was finished off with a bus and foot journey to the Carnigie Science Center. It was OK but really provided us with a break from the heat.
We were at a loss for dinner when, Dave the hotel shuttle driver suggested a visit to Market Square. Best idea EVER! Dinner in an Italian restaurant followed by some walking over to the plaza surrounded by the PPG Industries buildings. Dave picked us up for the return trip to the hotel.

We headed home the next morning with a stop at Fallingwater, the Frank Lloud Wright designed home. It was nice but is one of those been there, done that kind of places.
Two ways and places to take a peek at our images.....
1) Some videos and stills were rolled into this video. I had my GoPro Fusion along and captured some 360 video on the river boat dinner cruise. The rest was captured with our iPhones...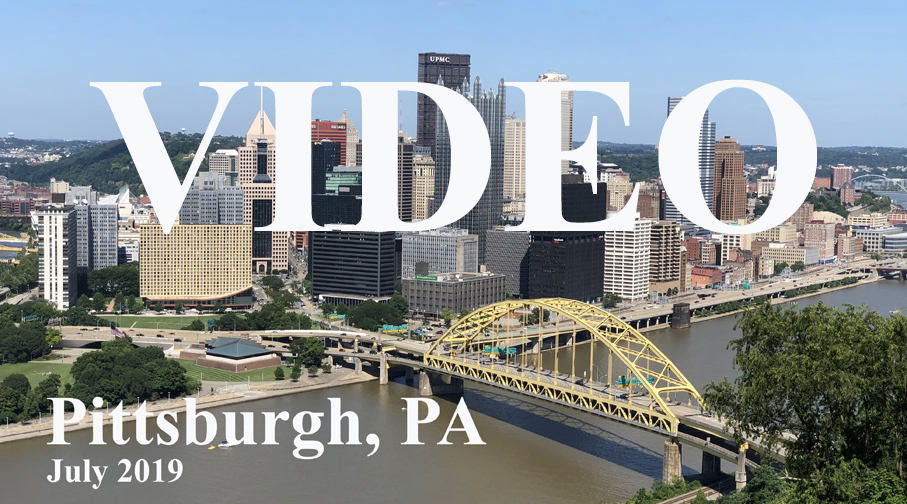 2) Still images from the video and more can be found in this Flickr Album.. Besides additional description, you'll find information on the camera used, tags, and even a small map that shows where the image was taken.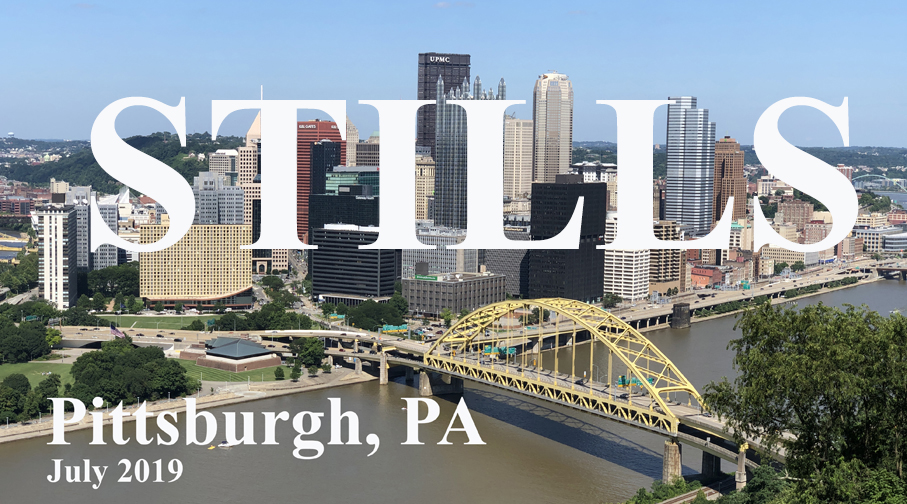 Return To Main Page

You are encouraged to poke around on our site and send a note to tell us that you were here. Comments about the page are also welcome. Just click on the mailbox.