Alaska's "Inside Passage"

NCL "Pearl"

Kathy had surgery earlier this year and we were anxious to go off on another cruise but she just didn't want to go anywhere hot so we hit on the idea of cruising to Alaska. We did this itinerary several years ago with Carnival but it was in May that year, early in the cruise season. This time we thought the end of July would be a pleasent time to go. So we booked the cruise aboard NCL "Pearl", some flights, and some pre and post cruise hotel stays. This was our 28th cruise in 8-1/2 years and was our first as "Platinum+" with NCL.
"Pearl" sailed a Sunday/Sunday schedule. We initially wanted to sail aboard NCL's new ship "Bliss" on their Saturday/Saturday schedule BUT base inside cabins were $500/pp more.... we'll sail "Bliss" another time thank you.
Per usual, we captured loads of still and video content and decided to use a video and image browsing approach in sharing everything with the world at large. So, here goes.....

The cruise began and ended in Seattle. We flew in late the day before so all we captured on embarkation day was from Pearl's deck. We also decided to spend a post cruise night in Seattle and take an early flight home the next morning. NCL offers an excursion that takes you on a city tour for the morning and then drops you off at the airport. Sounded good to us so we booked it. The tour made stops at The Space Needle and at the Pike Street Fish Market so we could capture the "Fishmongers" doing their thing. Pre and post cruise images are included here in the video....

As mentioned before, we spent the week aboard NCL "Pearl" which is one of NCL's Jewel Class ships. This was our first cruise aboard "Pearl" but we were very familiar with the layout because we've been on all of her sister ships. To keep costs down, we booked an INSIDE cabin. I've been playing with 360 degree photography for the last half year and captured a bunch of video clips to combine into this video. The perspective offered by a 360 camera is quite unique as you'll see in this video....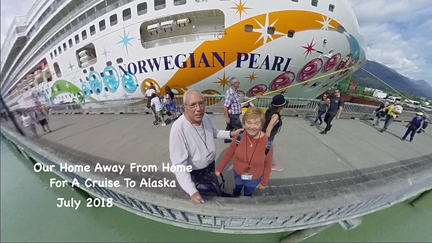 While in Skagway, we booked an excursion on the White Pass Railroad. Weather in Alaska was unseasonably mild so things got a little warm in the passenger cars which, to my surprise, had windows that couldn't be opened. We were, however, allowed out on the platforms and took turns spending time there capturing images and cooling off. You'll find a couple 360 video clips within this video.....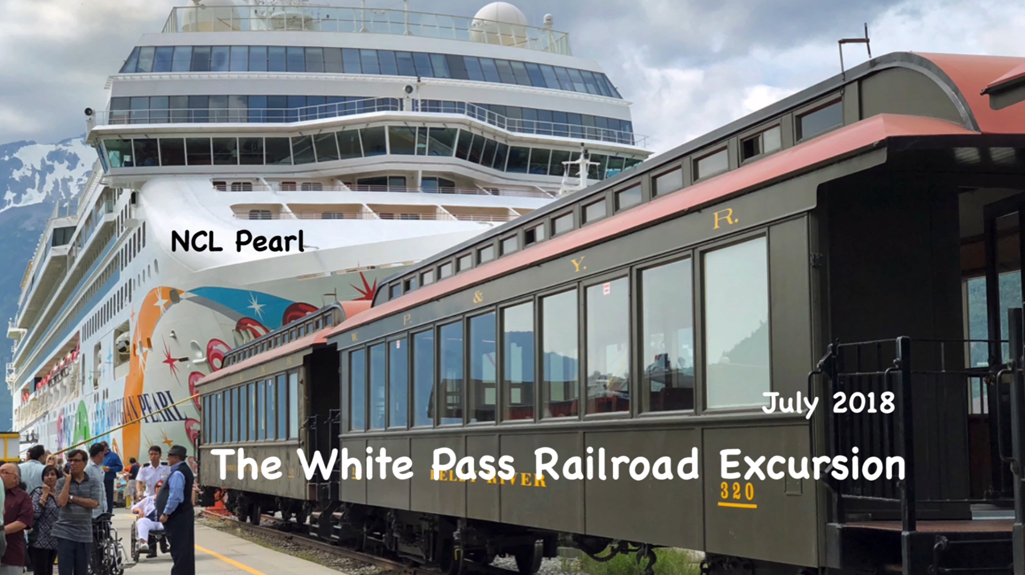 The hi-light of this itinerary has to be, without a doubt, the day we spent cruising the waters of Glacier Bay National Park. "Pearl" took on a couple park rangers who filled us in on what we were seeing. The ship remained on station for an hour in front of two glaciers, Margerie Glacier and Grand Pacific Glaceir. Both of these were 65 miles up into the bay from it's mouth and it was amazing to hear that the entire bay was a glacier in the 1700's. Everywhere we looked, we were exposed to unparalleled natural beauty. The images shown in this video can't begin to show what we were seeing, you'll have to go there for yourself....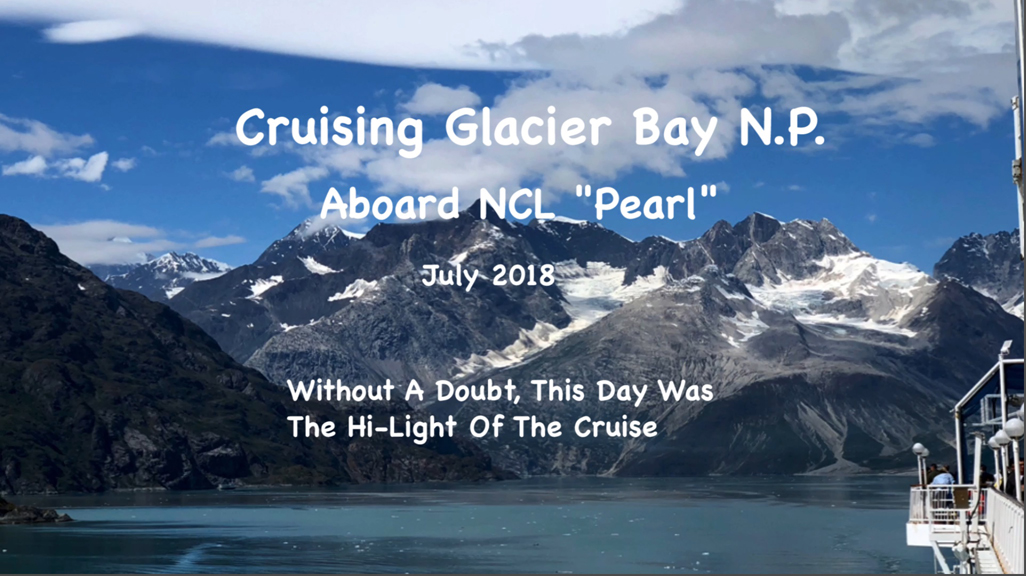 All of the still images shown in these videos can be browesed in Flickr. There are also some additional images not included in the videos. Clicking on an image will bring up some additional description, camera information, tags, and, in some cases, a little map that will show where we were. This geotag information can be quite interesting in itself.....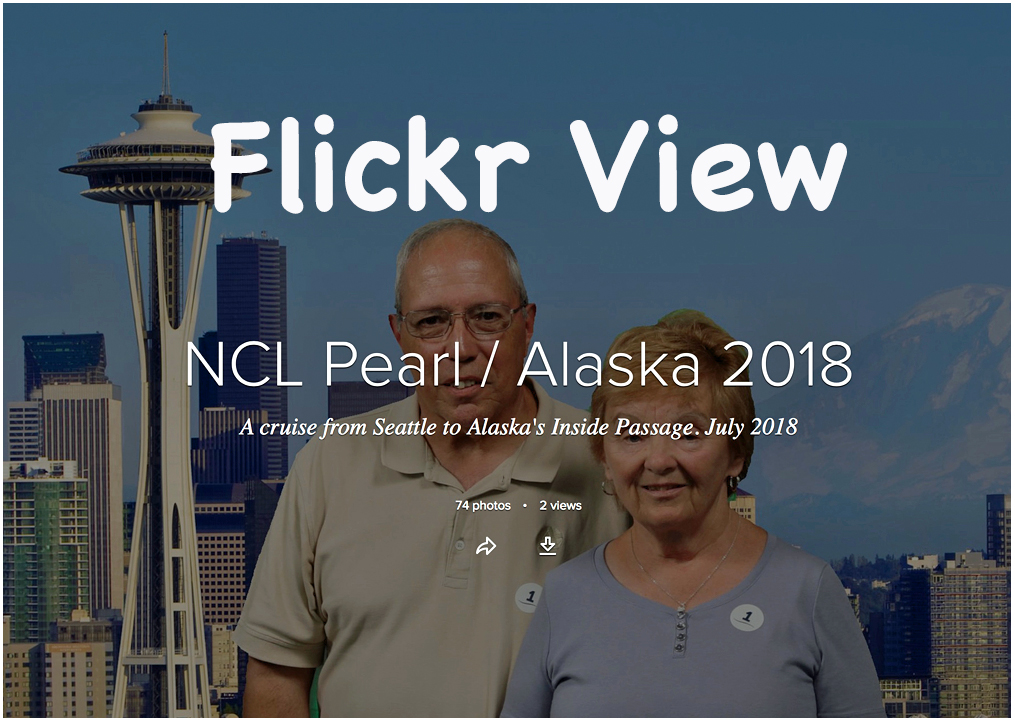 Thanks for visiting.
Return To Main Page

You are encouraged to poke around on our site and send a note to tell us that you were here. Comments about the page are also welcome. Just click on the mailbox.