The Three Generation Cruise
Anthem of the Seas
March 2020
That's right, Three Generations. Me (72), Scott (46) and Noah (16). Actually, the whole idea was to celebrate Noah's 16th birthday which happened during the cruise. Scott and I had cruised on Anthem before and knew that there was much to do on her to keep a teenager busy. Anthem has TWO major things going for it when the weather is less than pleasent.... Seaplex and an Indoor Pool. And for adults there is The Solarium.

The idea for this cruise came into being 11 months ago, long before everything broke out about the COVID-19 virus. We even received information from Royal Caribbean indicating that ANYONE who was from or passed through certain countries in Asia and Italy would be denied boarding. That even included if you were within SIX FEET of anyone from those countries. The rest of us would be subject to medical evaluation should any indication of sickness be observed. This was serious stuff and the cruise line was taking precautions.

This was a one week Sunday to Sunday cruise. No issues were experienced or observed during the cruise. One week after we got home the entire worldwide cruise industry shutdown.

The Itinerary for our week went something like this.....

Departure Day was filled with beautiful weather for sailing under the Verrazano Narrows Bridge on our way out of New York Harbor.

A Sea Day that wasn't so nice with wind and rain.

Port Canaveral where the three of us too a bus to Disney World during some absolutly wonderful weather. We spent the entire day in Epcot where we walked our butts off! For me it was ~15,000 steps.

A Perfect Day at Coco Cay was just that, perfect. This is Royal's private island where $225 Million worth of improvements were put in last year. I was scheduled to ride the balloon and the boys went off to the beach for some snorkeling. My balloon ride was cancelled because of the wind so I found lunch, caught up to the boys, and wandered back to the ship. I used this opportunity to capture some video with my iPhone 11 Pro Max and an app called "Double Take".
YouTube Video--->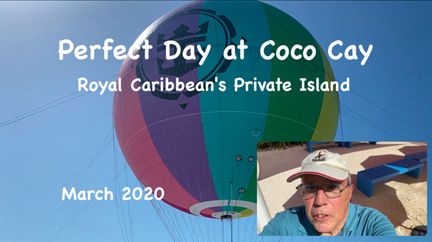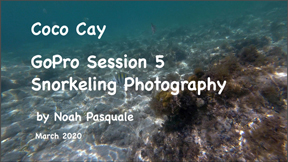 Nassau in the Bahamas. Again, a third day in a row with perfect weather. Scott is big on finding public beaches and using public transportation to get there. Initially I wasn't going to go along but made a last minute decision to go with them on this adventure. Our objective was Cable Beach and Scott knew we needed to take a #10 bus to get there. We anticipated that there would be no facilities at the beach so Scott brought a backpack with some drinks and snacks. We found the beach and found that it was shaded which, in my opinion, saved the day.
YouTube Video--->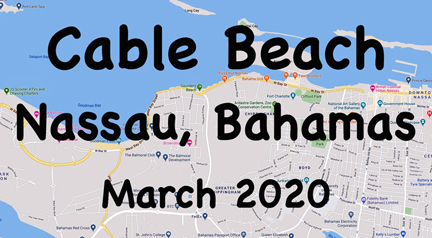 The return trip back to New Jersey involved TWO days at sea. Both were overcast, windy, and rough to the point that outdoor upper decks were closed. The indoor and outdoor pools were eventually closed because of the wave action. Fortunatly there are things to do indoors aboard Anthem so we found something to do.
I like to get out ~6am and walk the halls on 3-4 decks and end at the Cafe' for some coffee, a snack and, on this cruise, read my Kindle. I walked in TWO other places besides the halls and took my GoPro Hero 8 Black out for a spin. I was eager to capture some Time Warp video...
YouTube Video--->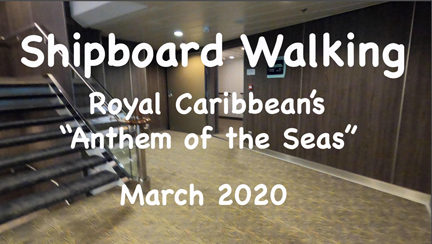 It was most certainly a memorable experience cruising with my son and grandson......

Return To Main Page

You are encouraged to poke around on our site and send a note to tell us that you were here. Comments about the page are also welcome. Just click on the mailbox.
]'